About Cool Breeze Marine
Our repair facility has been at Lake of the Ozarks for almost 30 years.
The owner, George Peter III, has repaired every prop imaginable on this lake. We have heard every horror story about how a prop was damaged. We are in the business of saving vacations on the lake and we know your time is precious, that's why we are honored to repair your prop to get you back on the water making memories.
If your prop isn't repairable, we will find you a replacement. We stock hundreds of new & thousands of refurbished props.
Our facility also repairs propellers from various lakes around the country. The thrill of helping a family get back on the water is amazing. We also educate our customers about their boat & propellers. There is nothing greater than an educated & informed boater.
If you are ever at LOTO, stop by our facility & talk to us about your boat.
We will be happy to help you get the proper propeller for your performance needs.
George & Dorothy Peter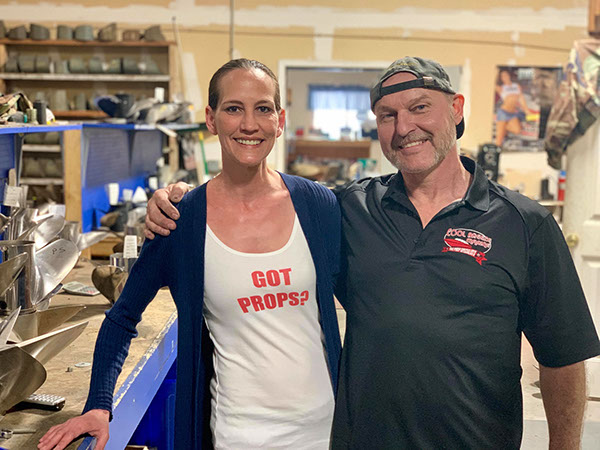 We are a Mercury Propeller Demo Facilty
If you want to test out a Mercury Propeller, we have a stock of Mercury props just for testing! Once you find the prop that is perfect for your boat and its application, we can order the exact prop from Mercury for you. No more buying a dozen props to find exactly what you need!